Trekking in Tajikistan: Top 7 Destinations for Adventure Seekers
Tajikistan's spectacular and pristine natural beauty, particularly its mountain ranges, is known worldwide. With Paramount Journey, you can experience these magnificent landscapes up close and personal, with a variety of trekking and hiking tours available. You can sign up for our group tours with fixed prices and dates, which is ideal for solo travelers or small groups who want to minimize costs and meet new friends. Alternatively, we can tailor private tours based on your preferred dates and desired destinations.
The Fann Mountains are a popular destination for trekking enthusiasts, with numerous routes suitable for both moderate and advanced trekkers, including summits. The Lakes Loop is a moderate trek that starts from Artuch and ends in Alauddin, taking around 4-5 days to complete. For more advanced trekkers, there is the option to trek over Chimtarga Pass (4750m) with the possibility of summiting Energia Peak (5140m), which is suitable for beginner mountaineers. Another highlight of the route is Big Alo Lake. Other possible trekking routes include Dukdon, Dvoynoy, and Kaznok (4040m) passes.
Pamir Mountains – Bachor Area
The Bachor Area of the Pamir Mountains offers some of the best high-altitude (over 4000m) trekking experiences in Tajikistan. The trek from Bachor to Yashikul takes around 8 days, with an additional 7 days for a Pamir Highway jeep tour. This is an excellent option for those who have already done the Pamir Highway and want to add a challenging trek to their itinerary. Other options include ending treks in Sarez Lake (requires special permissions) or Bardara village of Bartang Valley starting from Bachor.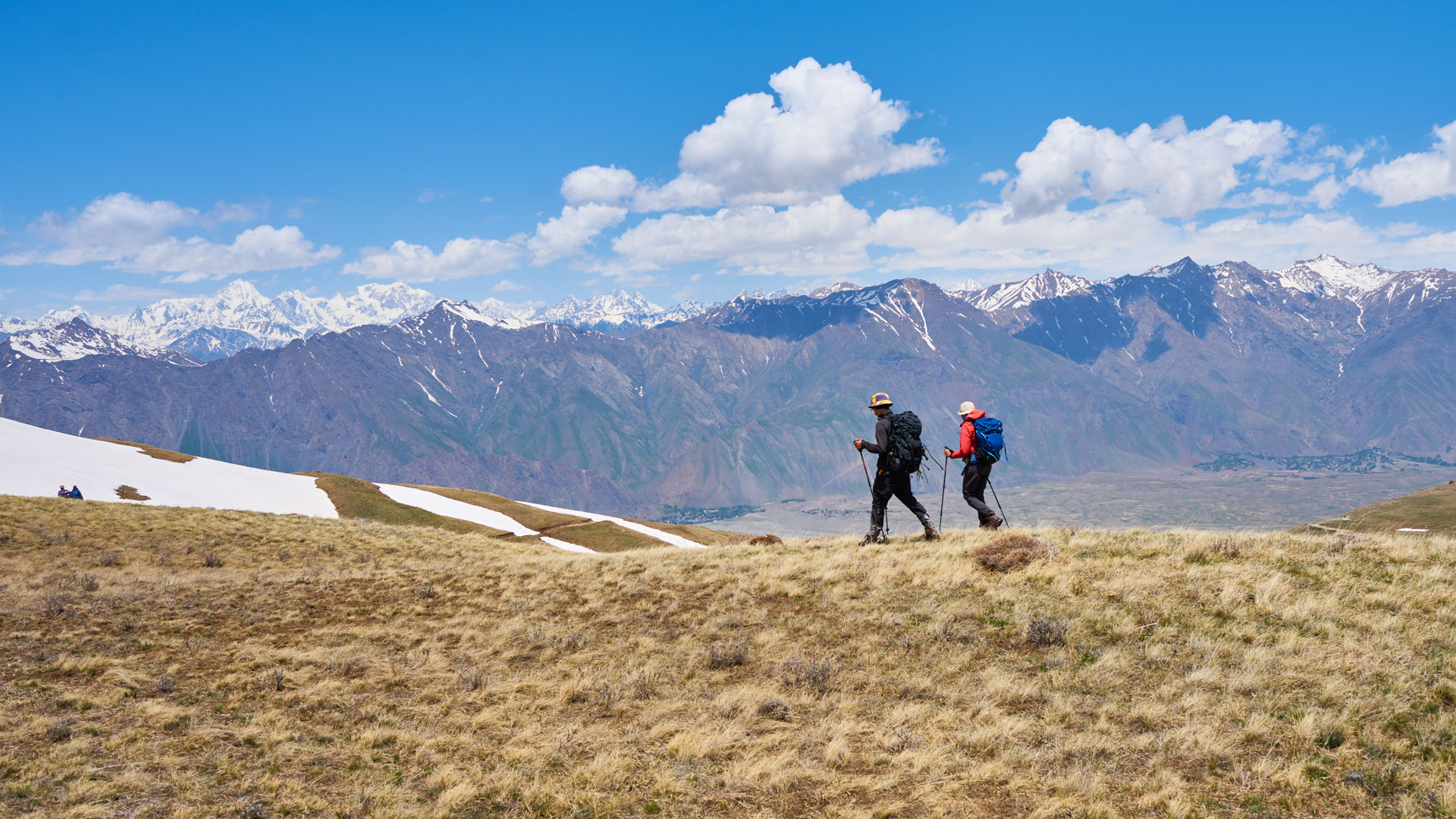 The 7 Lakes area is partially covered by the Fann Mountains, but it stands on its own as a destination worth exploring. You can see the 7 lakes by jeep and then start your trek from the 7th lake (Hazorchashma Lake) and continue to Kulikalon Lakes or Iskanderkul through Tovassang Pass. Alternatively, head to Saratog through Zindon Gorge over Dvoynoy Pass, where you can see small Alo, big Alo, and continue along Archmaydan River, trek over Dukdon Pass, and reach Sartog village further to Iskanderkul.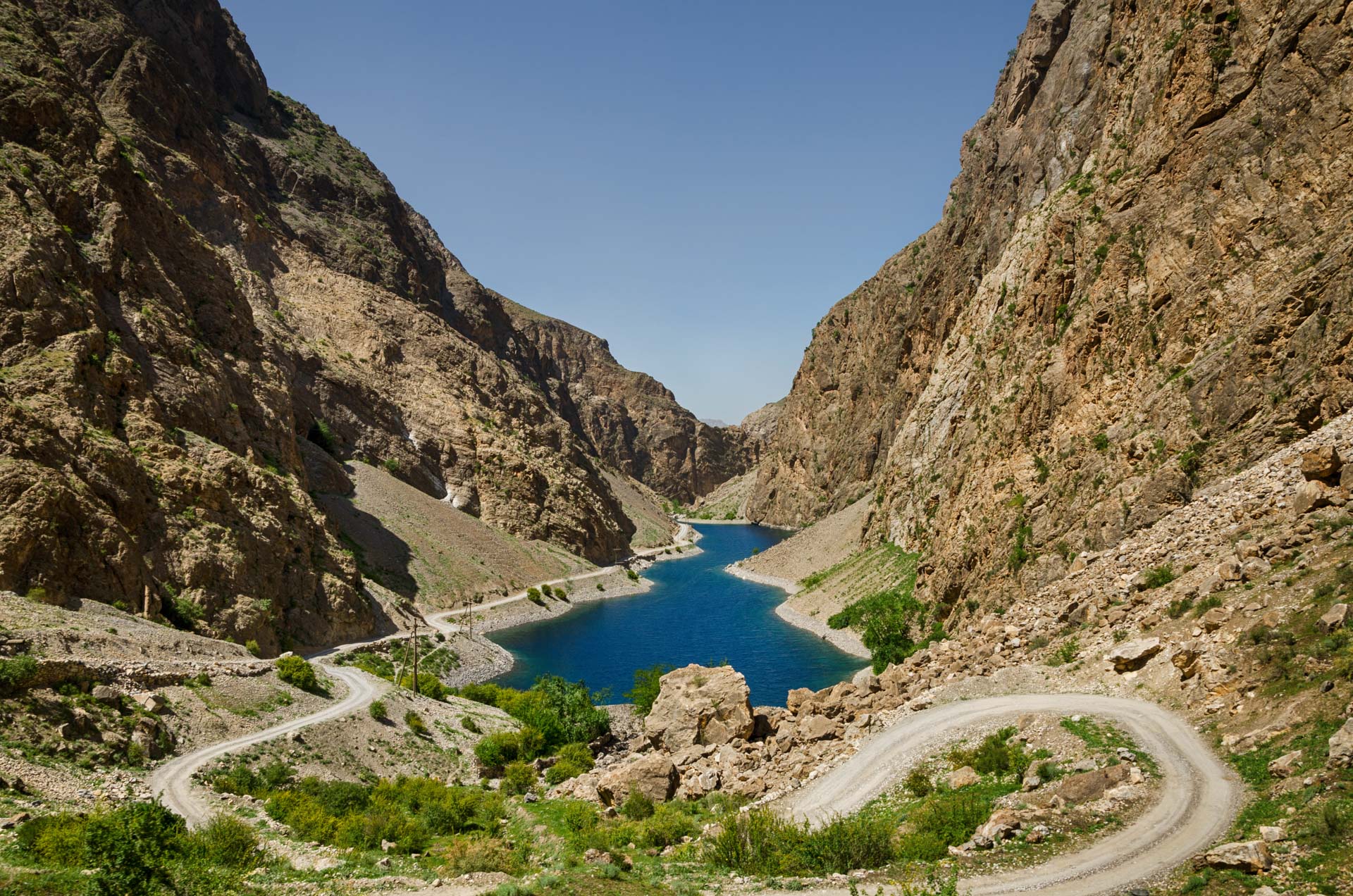 The Yagnob Valley offers both easy hikes around Yagnob villages on off-road trails, with opportunities to explore Yagnobi people and their lifestyle, as well as different types of expeditions trekking. Our favorite one is a moderate trek that starts from Romit Valley (Nature Preserve Park) and ends in Lailakul of Ziddy valley. The upper part of the valley is the most attractive with its pristine nature and unexplored areas where you don't meet not only travelers but also locals. The green fields and impressive peaks would amaze you. You can continue by taking more advanced treks to the north to the Upper Zerafshan through Tabaspin (4040m) or Rost Passes or take a route to the east to the Garm valley throughout unknown trails.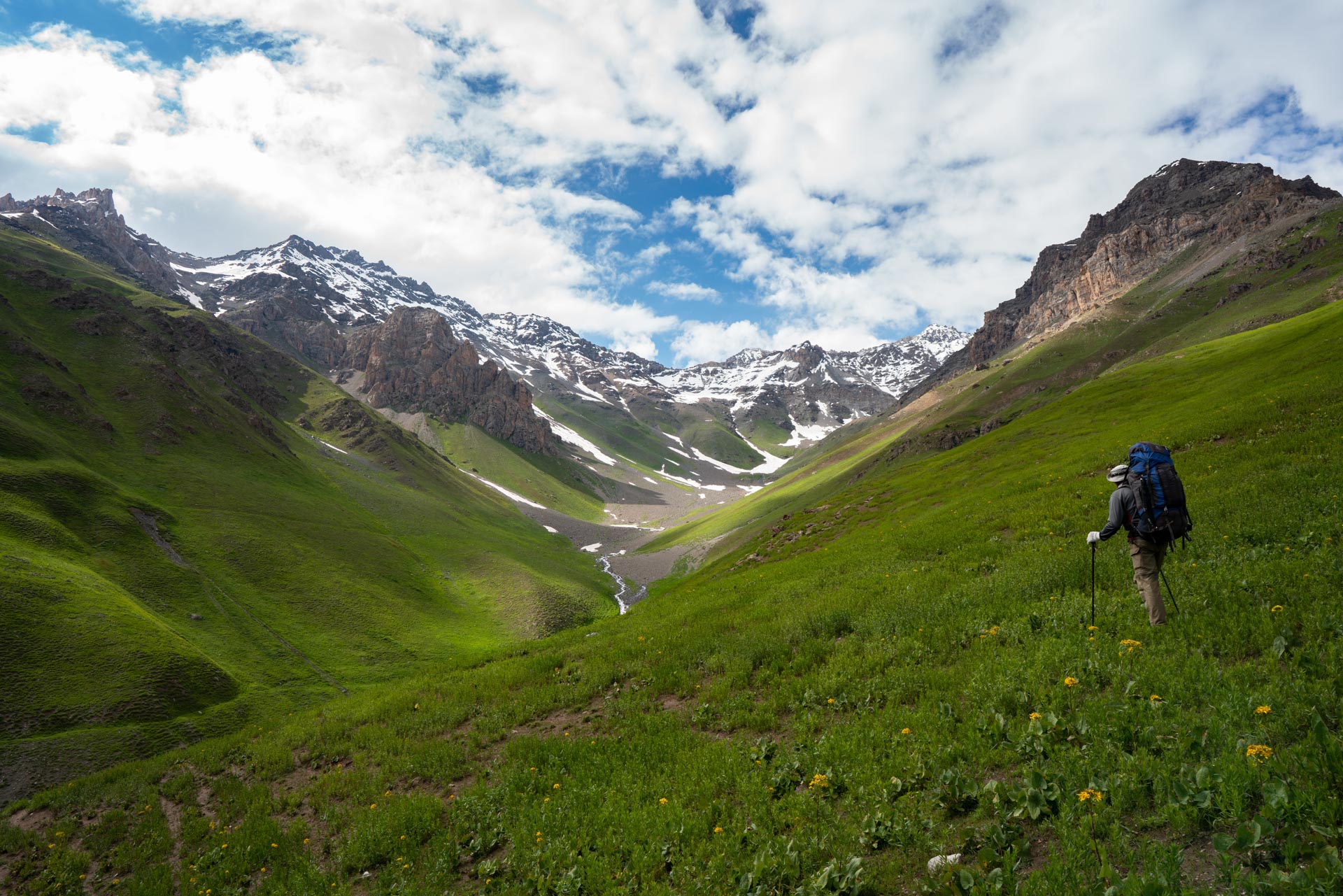 Looking to explore the natural beauty of Tajikistan but short on time? There are plenty of short treks available en route to Iskanderkul, one of the most popular destinations in the country. A two-hour hike to the waterfall followed by a hike to Sarog village is a great option for those looking to experience the region's natural beauty without spending too much time.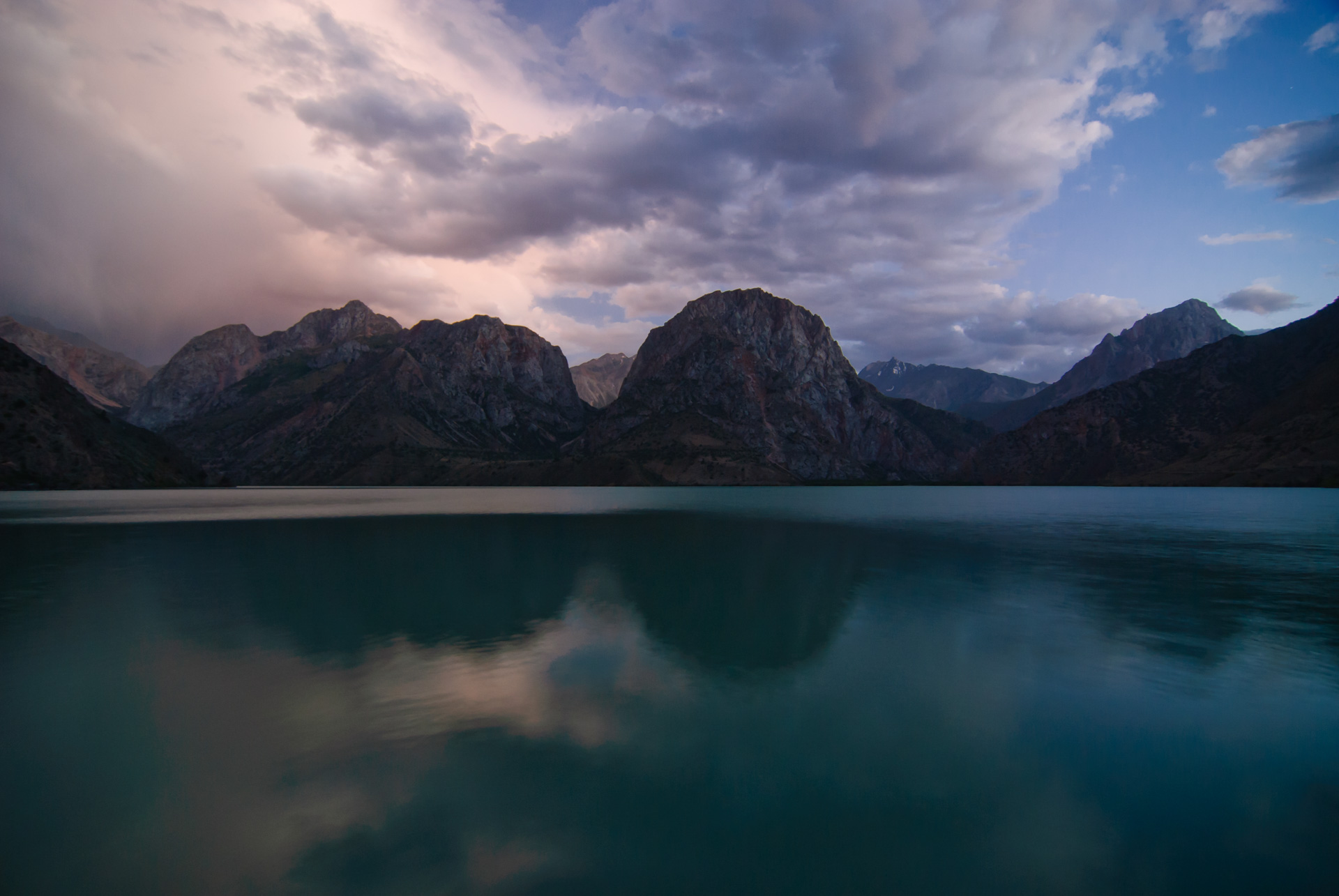 For the more intrepid trekker, the Upper Rasht Valley is a remote and rugged region that offers some of the most beautiful terrain in the region. Starting from Depshar village, the trek takes you through stunning landscapes and eventually to the top of the mountain near Kharikul, offering stunning views of the surrounding peaks, including the Hissar, Peter I, Pamir Alaya, Tajikistan mountain ranges, and Pamir mountains, including Somoni peak and Korzhenevskij.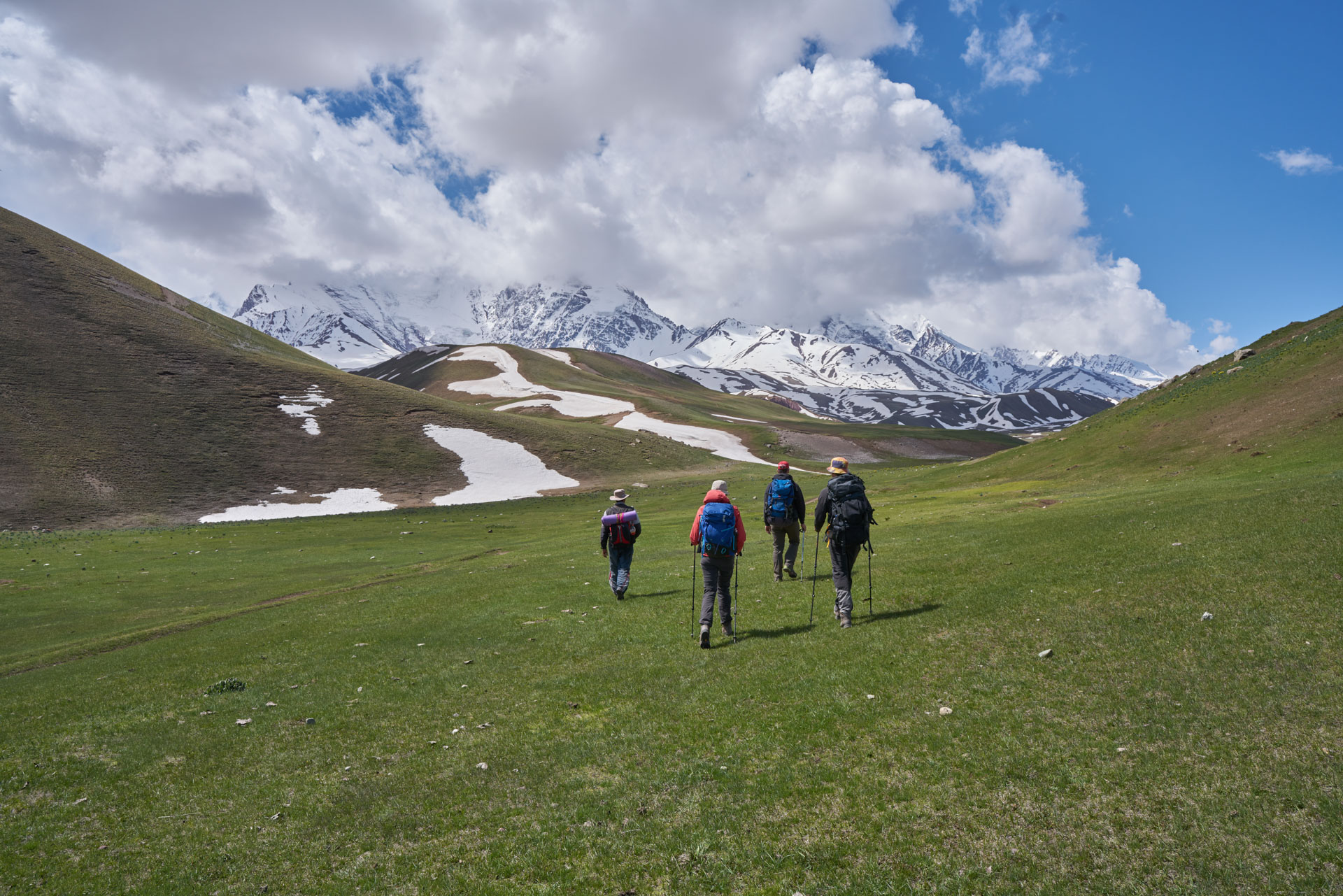 If you're looking for something different, the Shirkent National Park is a hidden gem that offers a unique landscape that differs from the neighboring regions. The park is home to a diverse range of wildlife, including bears, boars, marmots, ibex, and trout fish. The area is also usually warmer than other parts of the country, making it a great destination to start hiking in April and May.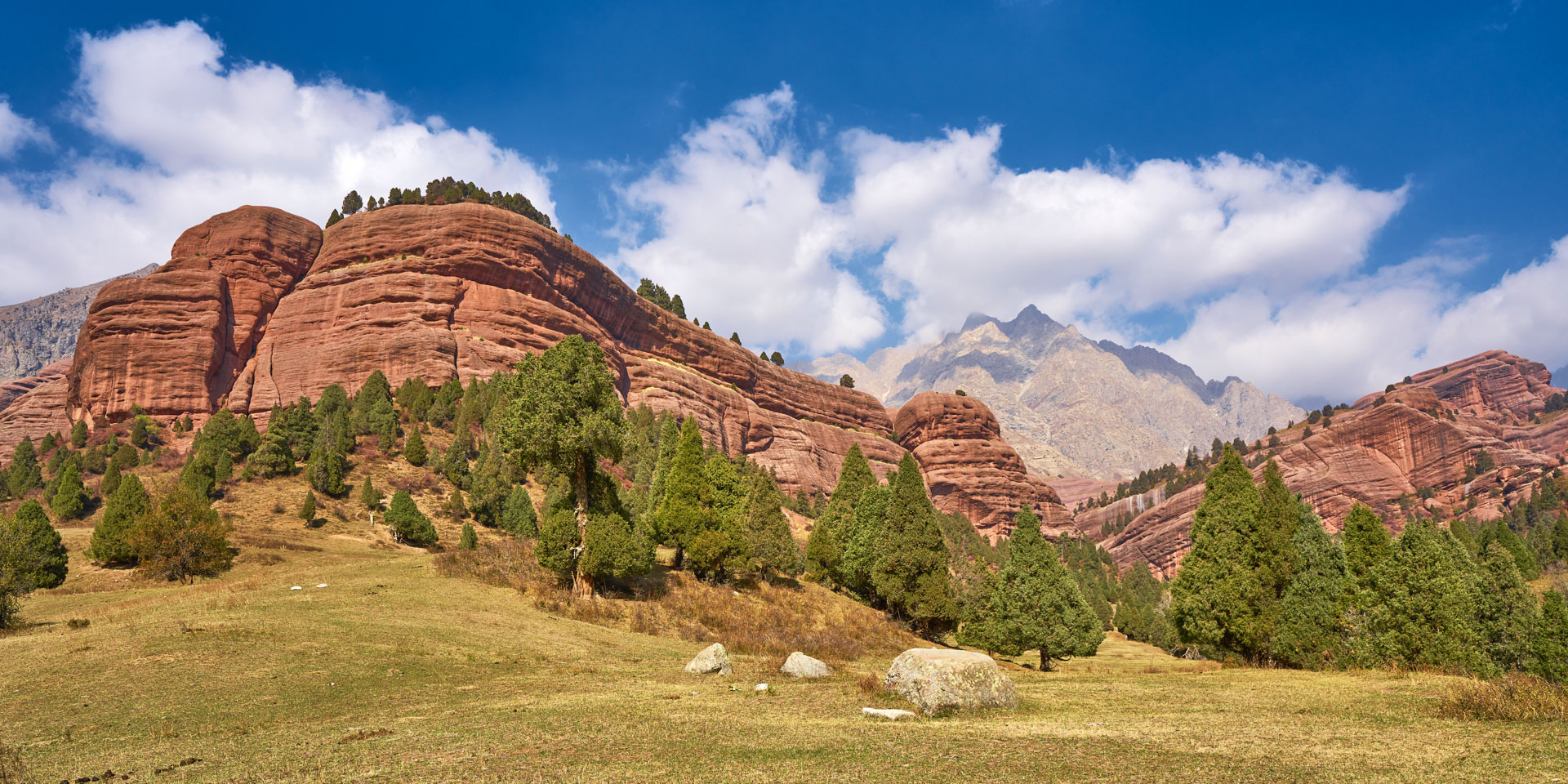 In summary, Tajikistan is a must-visit destination for adventure seekers who love to trek and hike. With Paramount Journey, you can choose from a range of exciting trekking routes, each offering breathtaking scenery and challenging terrain. Whether you're a seasoned hiker or a beginner, we can tailor a tour to suit your preferences and level of experience. From the Fann Mountains to the Pamir Mountains, and from the Yagnob Valley to the Upper Rasht Valley, Tajikistan is a true outdoor paradise waiting to be explored. So why wait? Book your trekking tour with Paramount Journey today and get ready for the adventure of a lifetime!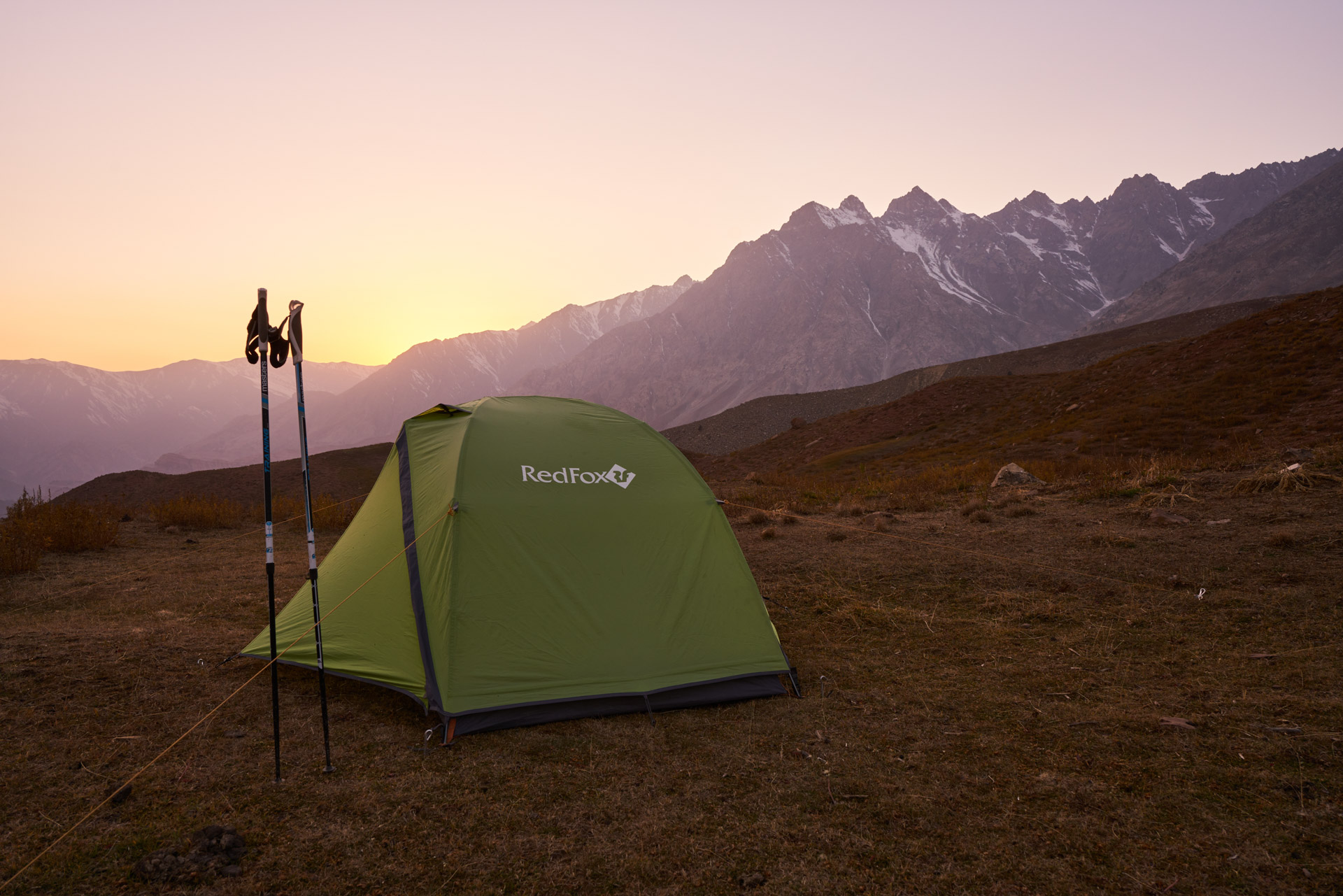 ADVICES FROM OUR GUIDES:
Don't drink river water. Use purifying tablets or filters.
Keep in mind that most trekking trails in the Pamirs start from 3500m and reach up to 4500m. Plan your route accordingly and allow for resting days for acclimatization. Medications are available to help prevent altitude sickness.
Be cautious around shepherd dogs, as they are usually friendly but are also protective of their herd. It's better to avoid getting too close to the herd if the shepherds are not present or wait for your guide.
If you are traveling alone, it's best to bring all your gear with you, as outdoor shops in Tajikistan may not have many essential items, including dehydrated food.
Pack warm clothing and sleeping bags, as temperatures can drop significantly at night.
Carry a first aid kit with basic medications and supplies for treating minor injuries.
ATM facilities in the region may be limited, so make sure to bring enough cash with you.
Respect local customs and traditions, and always ask for permission before taking photographs of people or their homes.
Having a satellite phone or GPS device might be useful, as there may be areas with limited GPS or cellular service. Note: Not all satellite service providers work in our region. Thuraya, Iridium, and Garmin are the best options to our knowledge.
Keep in mind that the weather in the mountains can be unpredictable, so be prepared for rain, snow, and strong winds.