Central Asia's hidden destinations
For several years now, the countries of Central Asia have been topping lists of the world's best emerging destinations. Well deserved media coverage has flooded in for the Silk Road cities, but there are still plenty of off the beaten track locations to pique the interest of imaginary travellers. In this blog we've rounded up of favourite hidden destinations in Central Asia, places which are little known and under visited, but which we know you'll love.
Yagnob Valley, Tajikistan
The Yagnobis are the descendants of the ancient Sogdians. Many of their traditions date back 2,000 years or more, and their language has hardly changed. This is particularly remarkable given that the population was forcibly resettled during the Soviet prior: it's only since the 1980s that families have been allowed to return to their ancestral homes and their traditional ways of life.
The Yagnob Valley is about 100km from Dushanbe, found between the Zarafshan and Gissar Ranges of northwest Tajikistan. The best way to see this striking, mountainous terrain is on foot or by mountain bike, as there are no roads in the upper valley. Here, the terrain is tough, the paths uneven, but the hospitality of the people is warm and the views make the hardships worthwhile. Yagnob is one of the least visited but culturally most intriguing destinations in Tajikistan.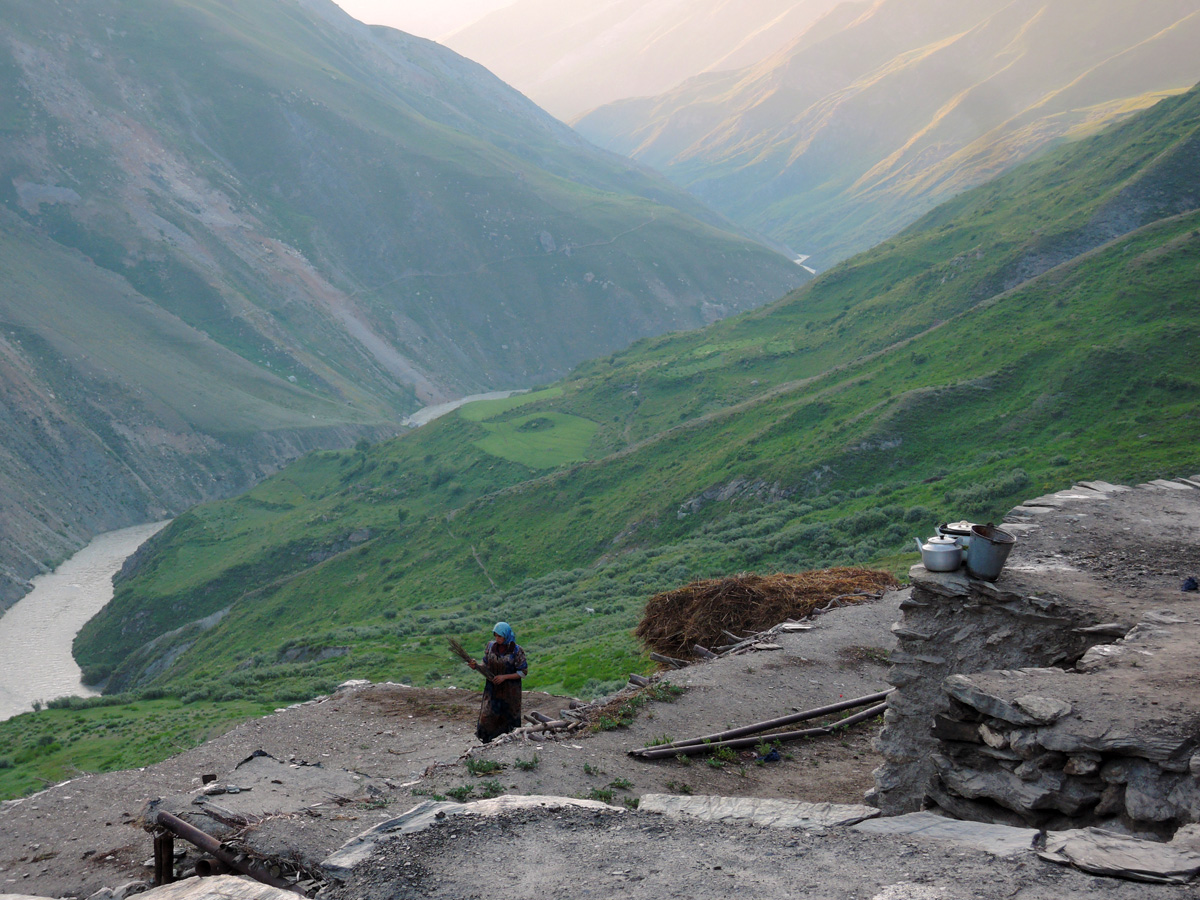 Song Kol, Kyrgyzstan
If you need to get away from fast paced city life, high altitude Song Kol is the sorbet your brain is seeking. This alpine lake is in the northern province of Naryn is the less busy alternative to the more famous Issyk Kul. 
Song Kol is surrounded by yurt camps where Kyrgyz nomads live whilst grazing their flocks on the lush high pastures during the summer months. Paramount Journey will arrange for you to stay with a local family, learning how to milk horses, care for sheep and goats, and to make colourful felt shyrdak (rugs). There are often games of kok boru (dead goat polo) at Ak Tala on Song Kol's southern shore, and it's quite a spectacle to see two adrenaline fuelled teams fighting on horseback for control of a decapitated goat carcass.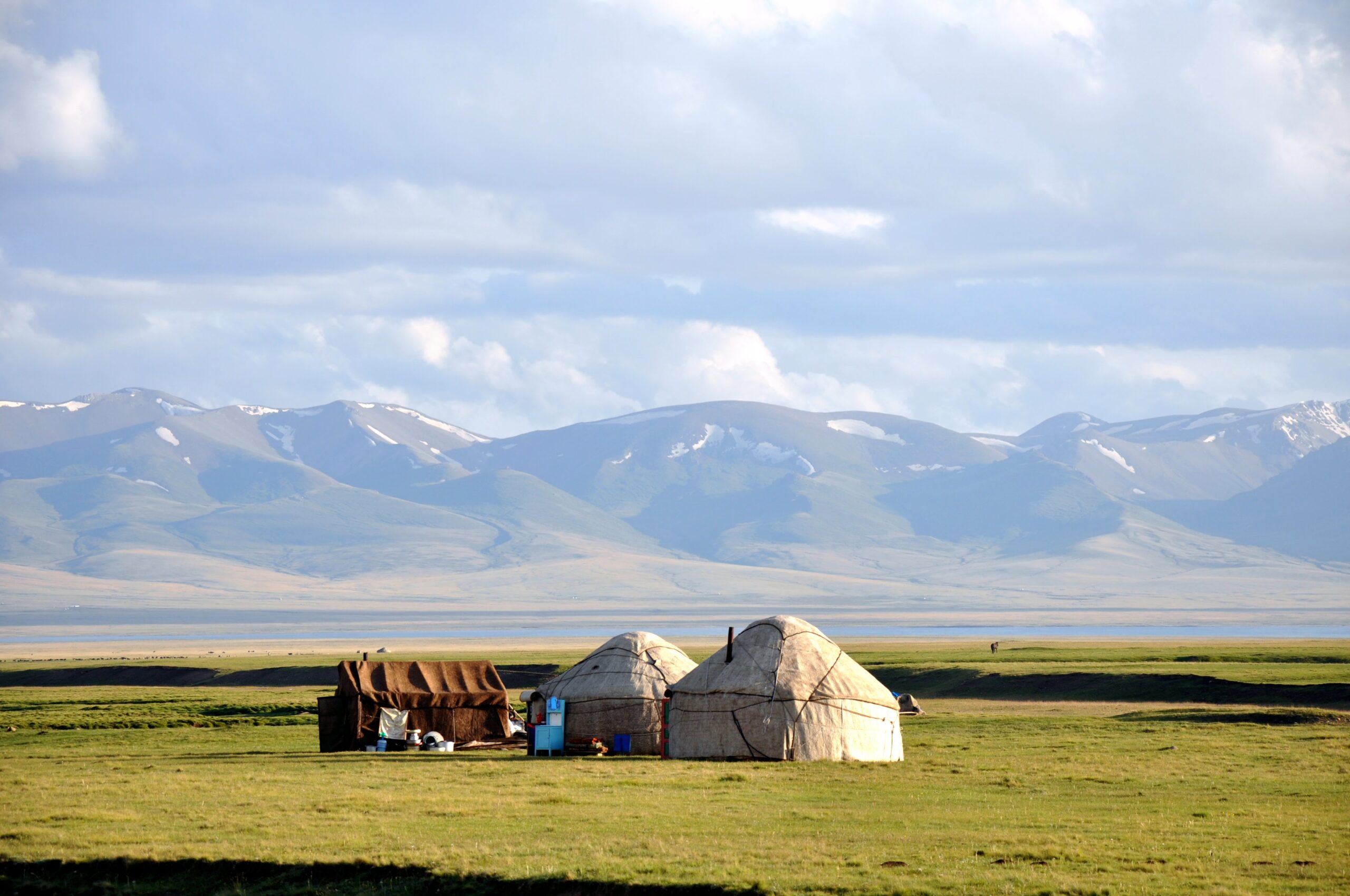 Butakovka Waterfalls, Kazakhstan
With its largely nomadic past, Kyrgyzstan lacks many of the historical buildings of neighbouring Uzbekistan. In the Chuy Valley is a notable exception, however: the remains of the 9th century city of Balasagun.
The dominant structure here is the brick built Burana Tower. When it was first made it soared to a height of 45m, though the centuries have taken their toll. You can still climb the spiral staircase inside, and from the top look down on the ruins of Balasagun's fortifications, mausoleums, and graves. The grave markers (called balbals) are stelae with a human form, and somewhat eerie.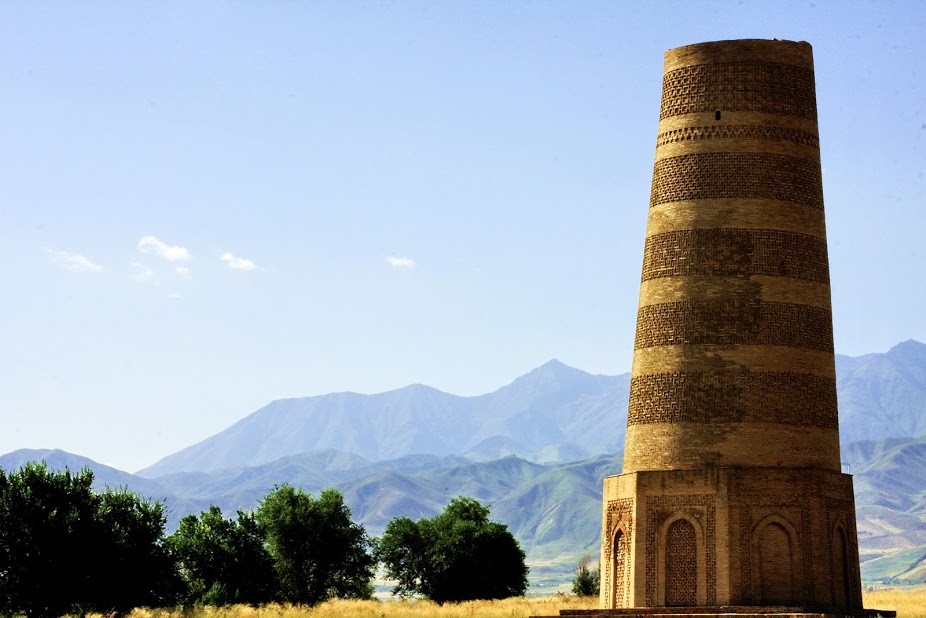 Song Kol
Tourists tend to talk of Issyk Kul, the seventh deepest lake in the world, as being a gem of Kyrgyzstan. But those who have spent longer in Kyrgyzstan recognise that the real treasure is Song Kol, a second, much more remote lake with none of the over-development of its more famous sister.
The unmade roads to reach Song Kol are rough, but all along the way there are things to see. Kyrgyz nomads live off the land while tending to their grazing flocks amidst the lush summer pastures. Now and then you'll pass a village or a Lada limping its way to or from Naryn, the nearest town.
The yurt camps are on Song Kol's shore. Staying here with a family you can experience rural life authentically. The matriarch will prepare food in a traditional style, demonstrate her felt making skill, and perhaps teach you to milk a cow or horse. The children will want to show off their horsemanship; however competent a rider you are, there's no doubt that even the pre-teens will put you to shame.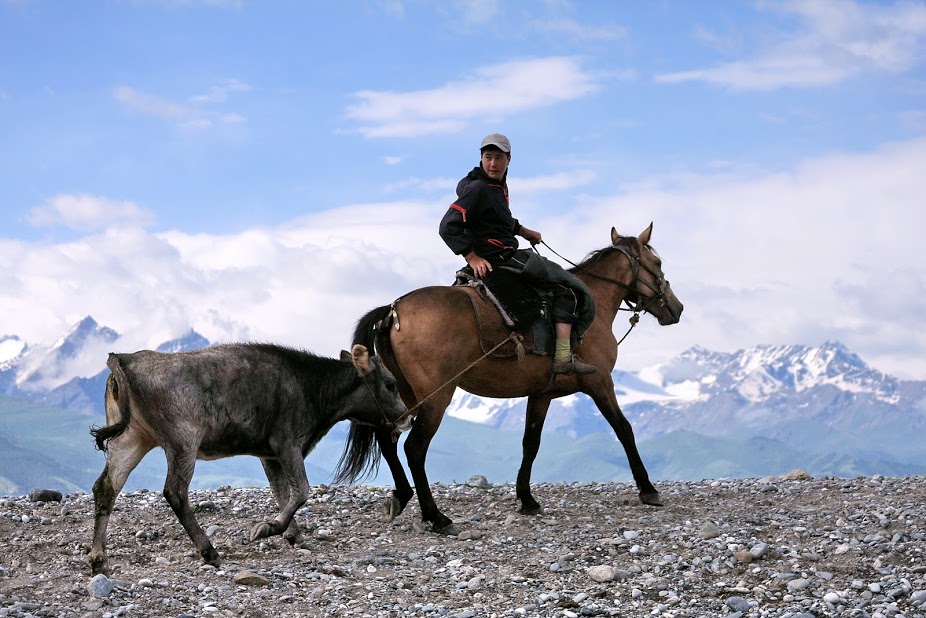 Tash Rabat
Tash Rabat feels like the middle of nowhere, but in the 15th century when this caravanserai built, it was on an important Silk Road trading route between the flourishing markets of Kashgar (now in Xinjiang, China) and those further west in Central Asia. The fortified walls would have provided merchants with protection from wolves as much as bandits, and when you step inside the courtyard you can still imagine the stories which must have been exchanged here about the perils of the road ahead.
You can reach Tash Rabat by 4×4, and many visitors just stop here briefly on their way to China. If you have time, however, it is far more atmospheric to arrive on horseback and to camp for the night. The star gazing at Tash Rabat, so far from towns and cities, is second to none.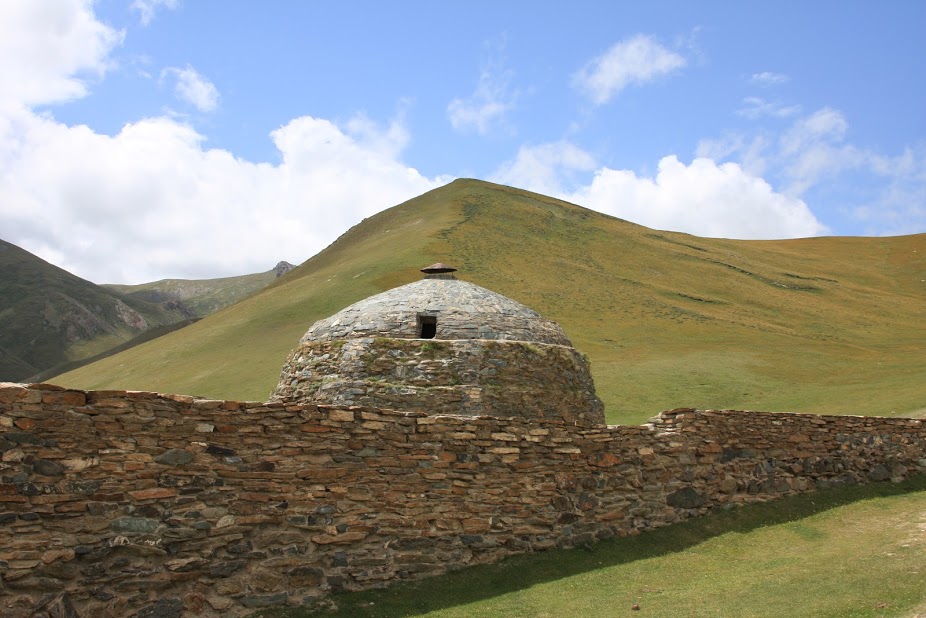 Peak Lenin
Peak Lenin sits close to the border between Kyrgyzstan and Tajikistan. It's a major draw for climbers as it is considered one of the least technical peaks over 7,000m, but even those not intending to make it to the top will be struck by its beauty and impressive scale.
Trekkers and overlanders driving the Pamir Highway should stop first at Tulpar Kul, a high altitude lake in the Chon Alai Mountain Range. The turquoise lake is at the foot of the mountain, and we can arrange for you to stay the night in a comfortable yurt. From here it is possible to hike over Travellers' Pass (4,100m) for incredible views of Peak Lenin and the glaciers which surround it. You do need a permit to visit this area; Paramount Journey can arrange it for you in advance.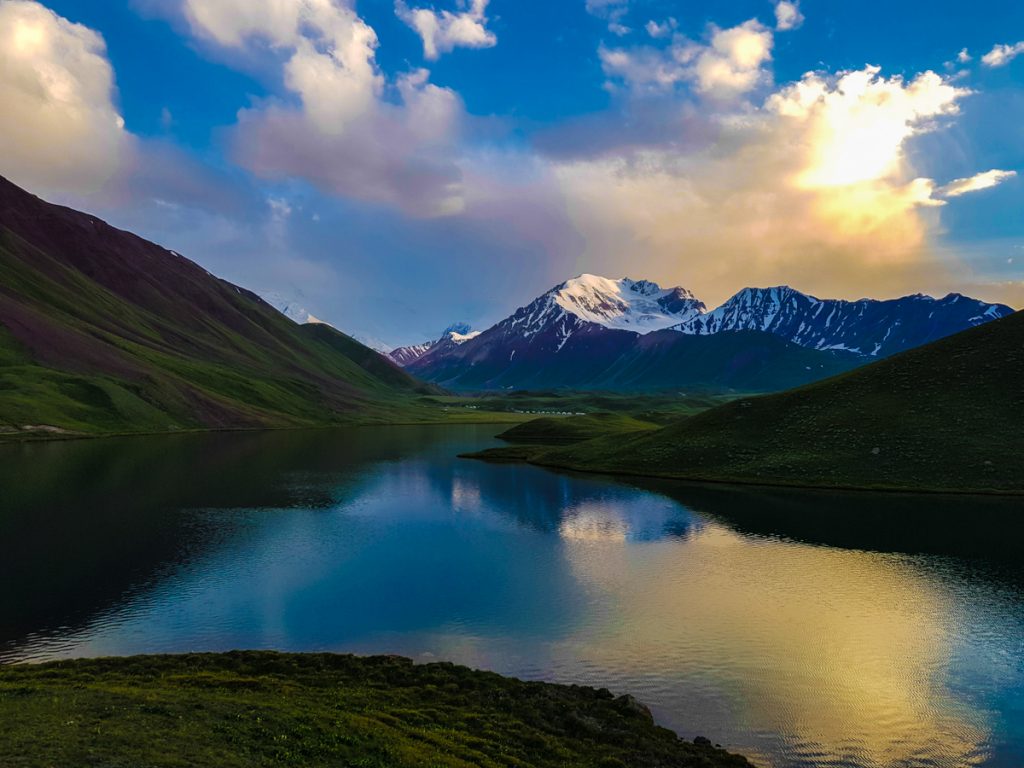 Paramount Journeys' Central Asia specialists create group and individual itineraries for Kyrgyzstan. Whether you want to explore the country on horseback, on foot, or by 4×4, we can create an unforgettable trip.